This cafe has a really nice interior and exterior. Located at the back of a museum, it fits perfectly as a beautiful artistic piece.
I really like the interior a lot. Very minimalistic, yet meticulously decorated.
It would be a REALLY nice place to just sip coffee and read a book, use the laptop.
However, this place is a rather popular place for meals and there will usually be crowds at the place.
8 Queen Street
T: +65 6338 9887

Opening Hours:
Mon - Sat 9am - 10pm
(Last orders from kitchen 8.50pm)
Sun 9am - 9pm
(Last orders from kitchen 7.30pm)
Food For Thought Website
Food For Thought Facebook
I went on a weekday lunchtime with my friends and if we were to come 2 steps later, we would be waiting at the queue already. The crowd spoils the atmosphere because there's a lot of chattering around and we cannot really enjoy the ambience. Such a pity.
The service was good. They were quite attentive to us and there weren't anything to pick on.
The Place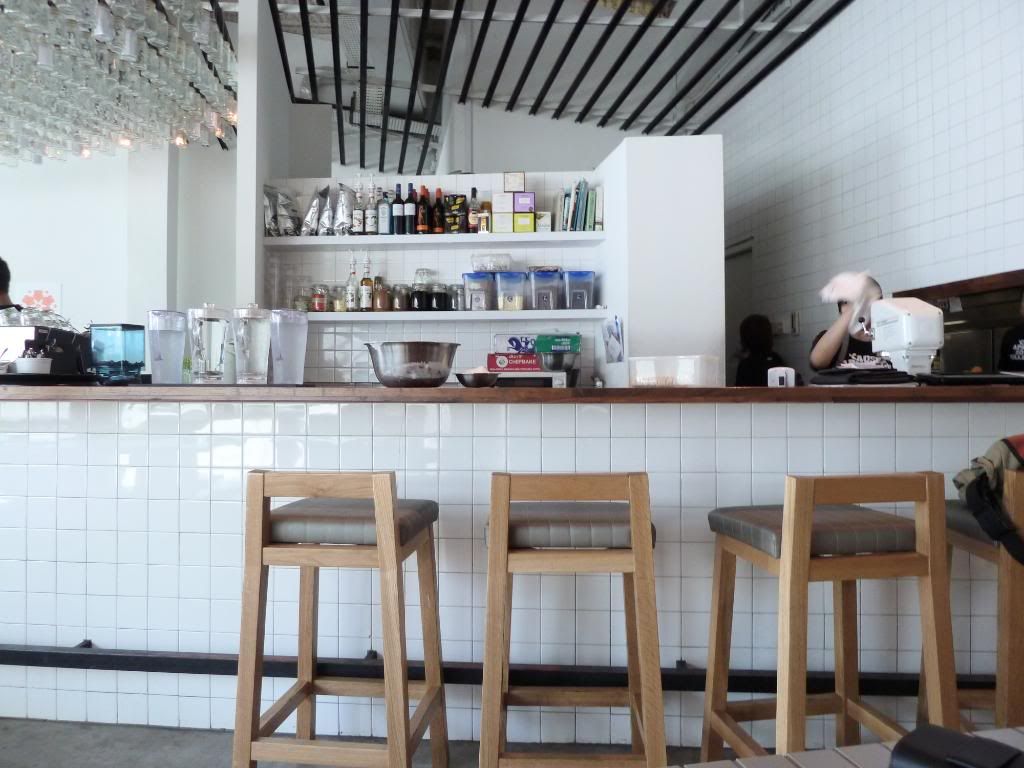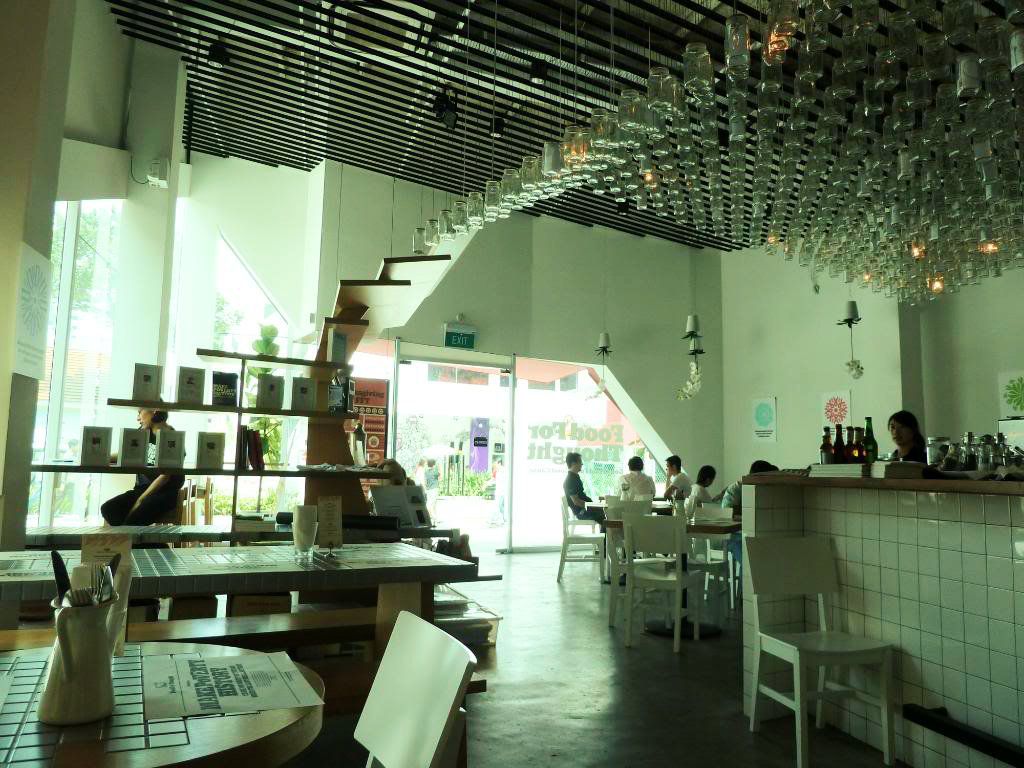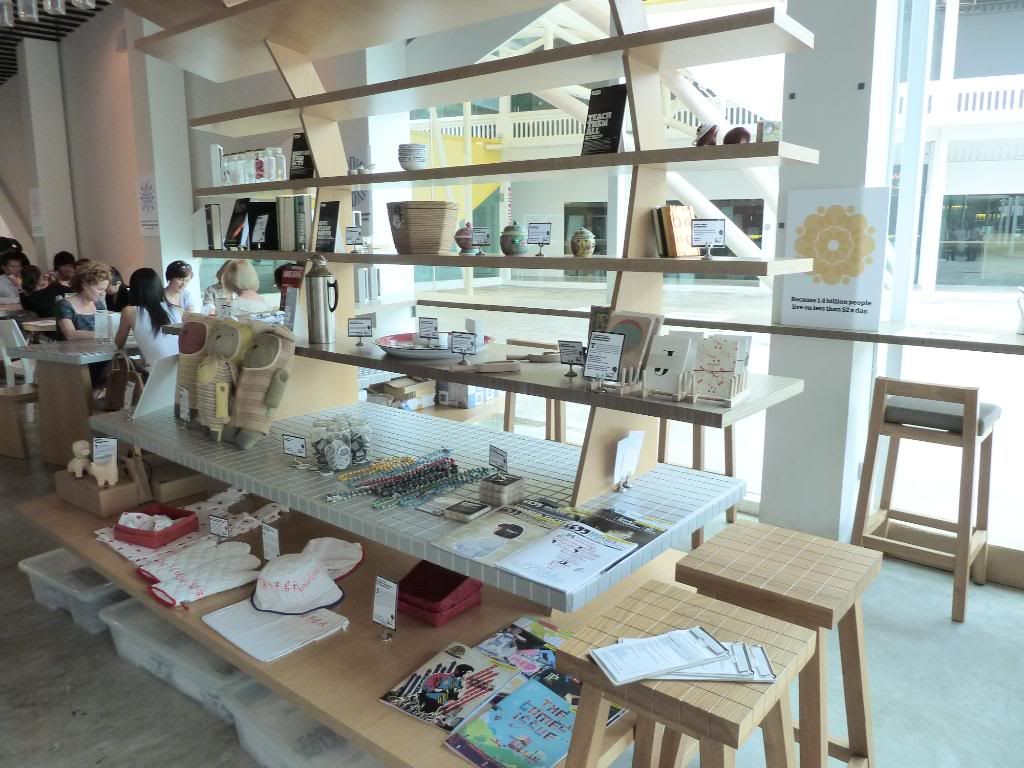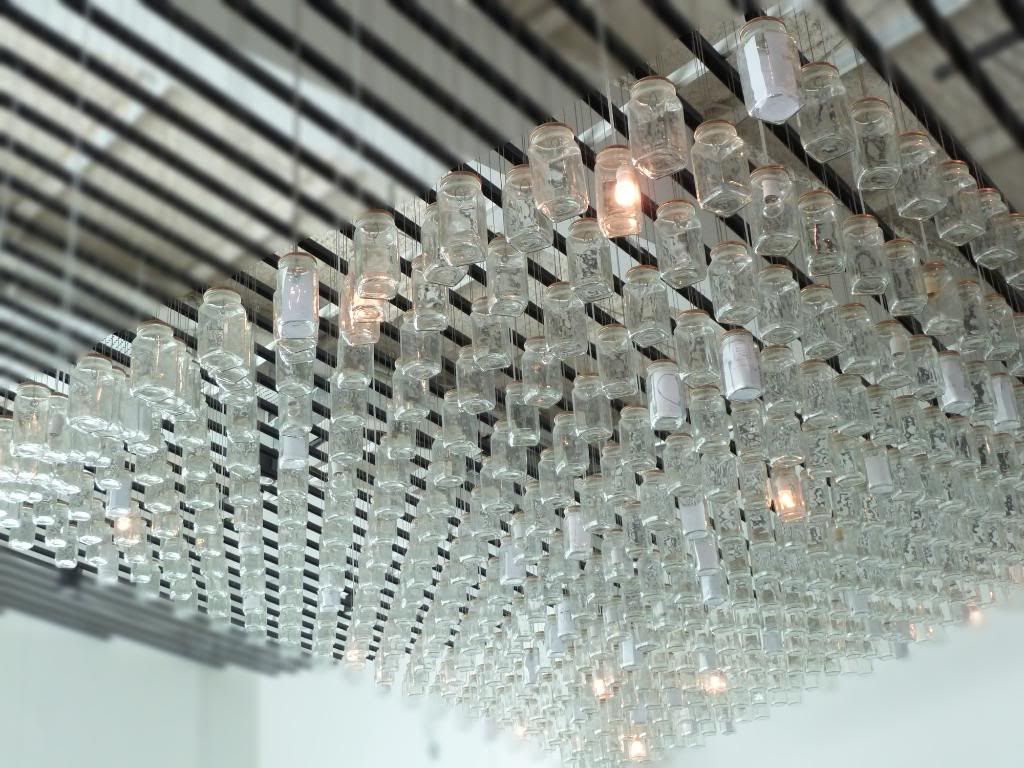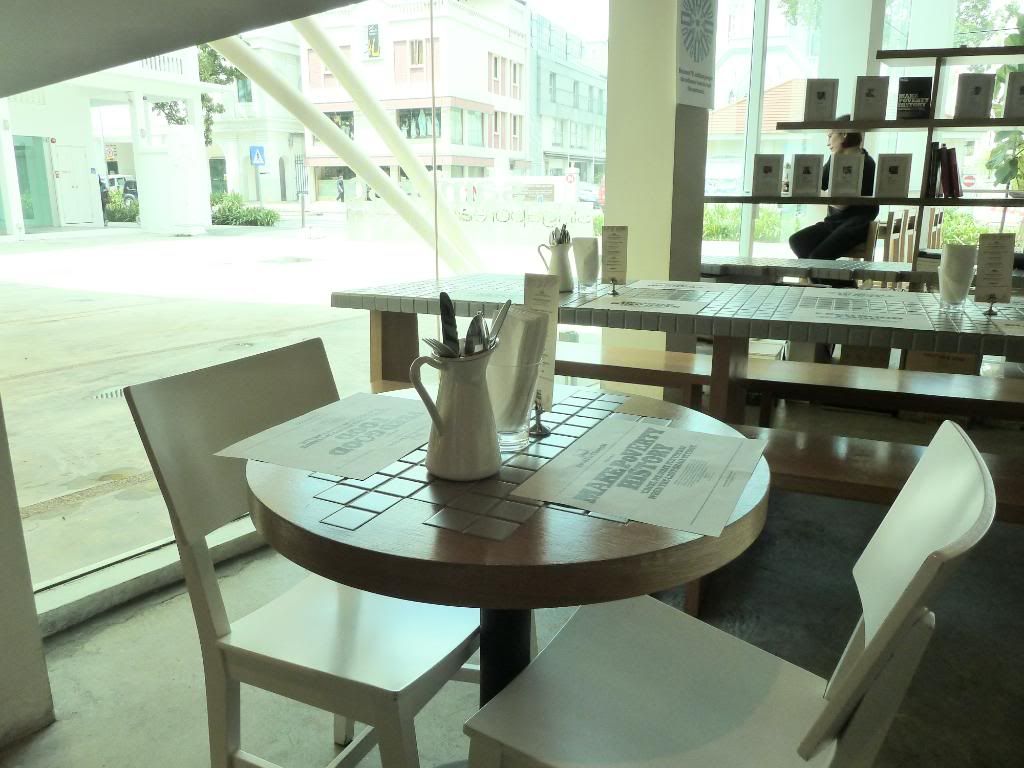 The Food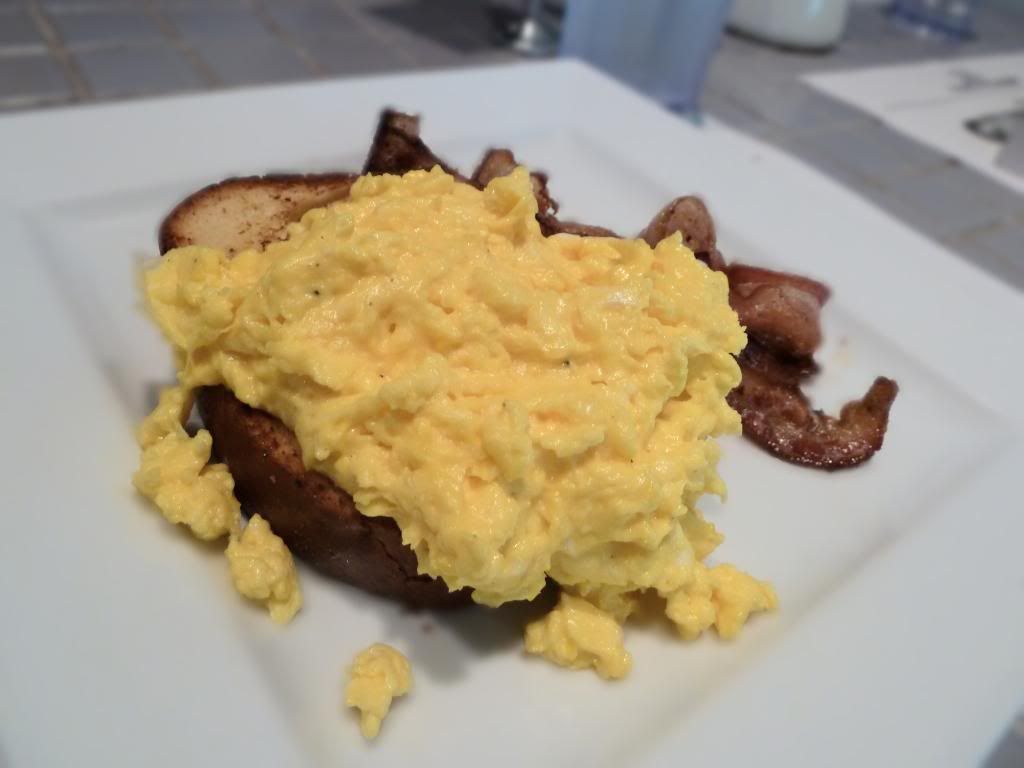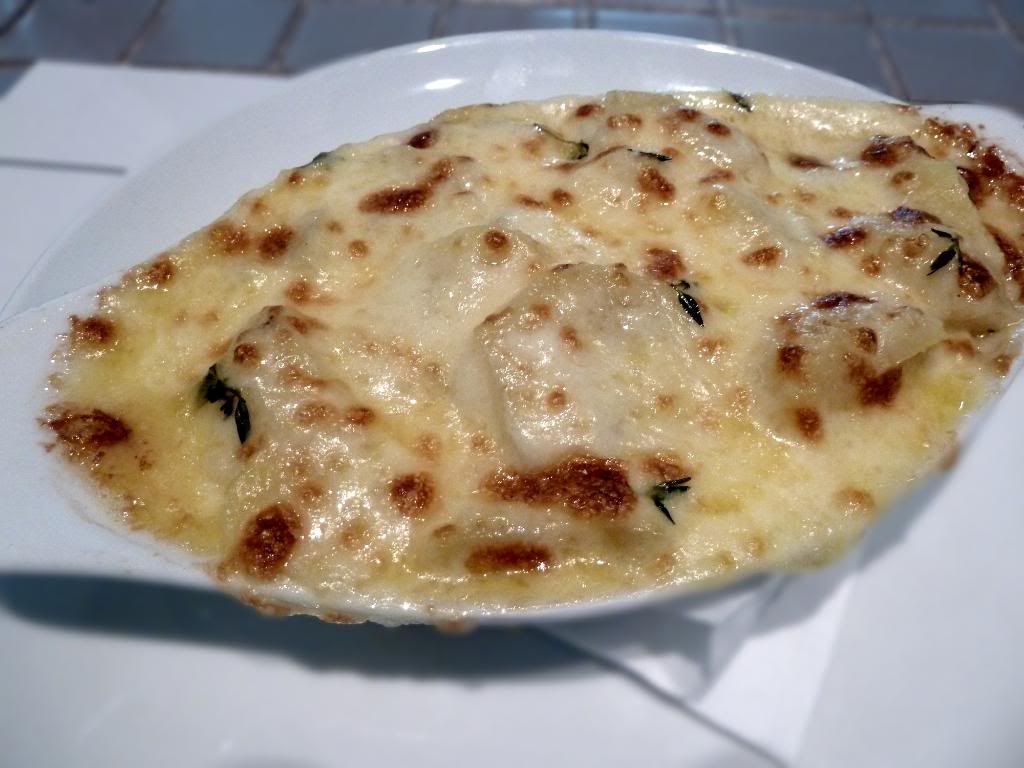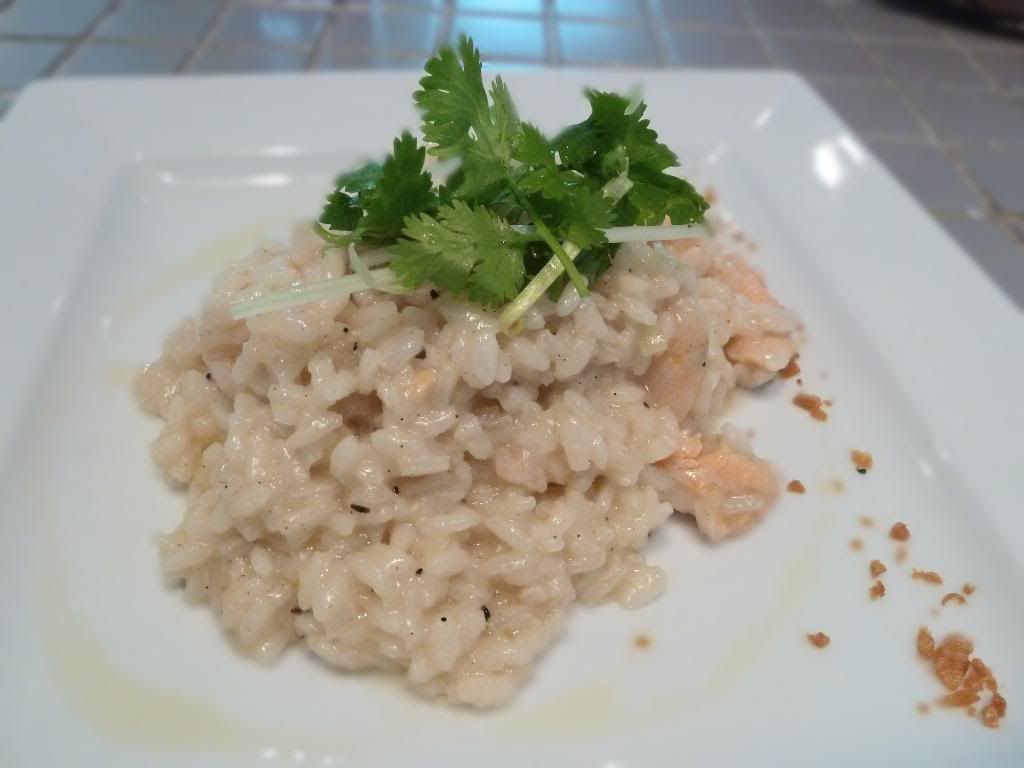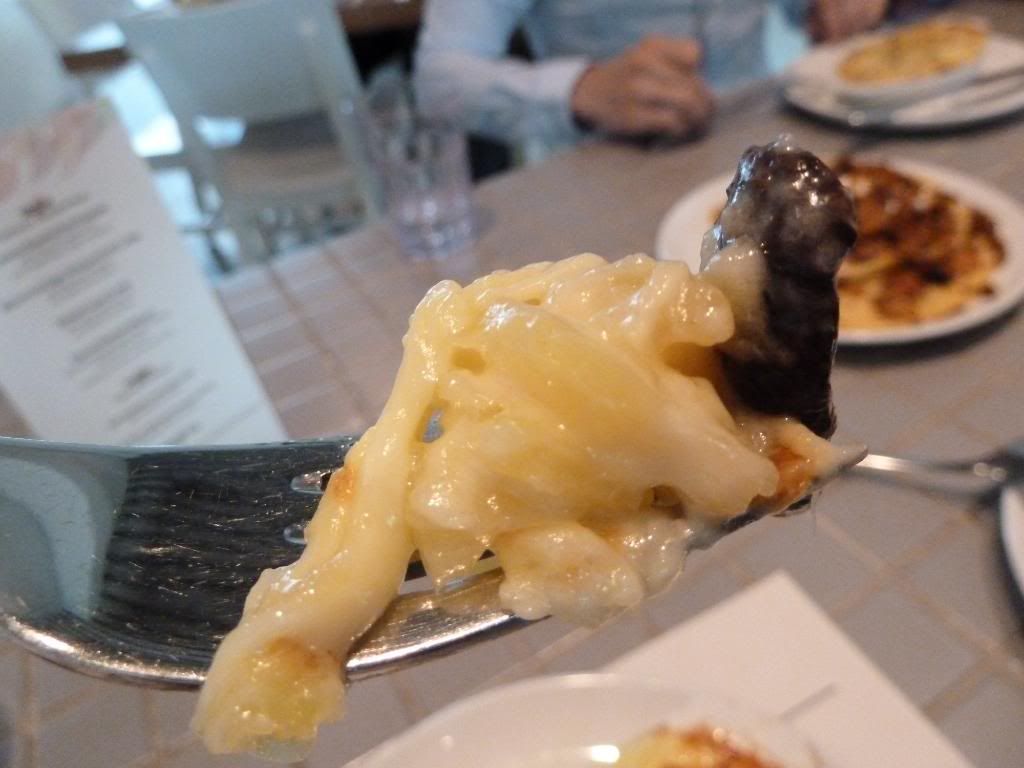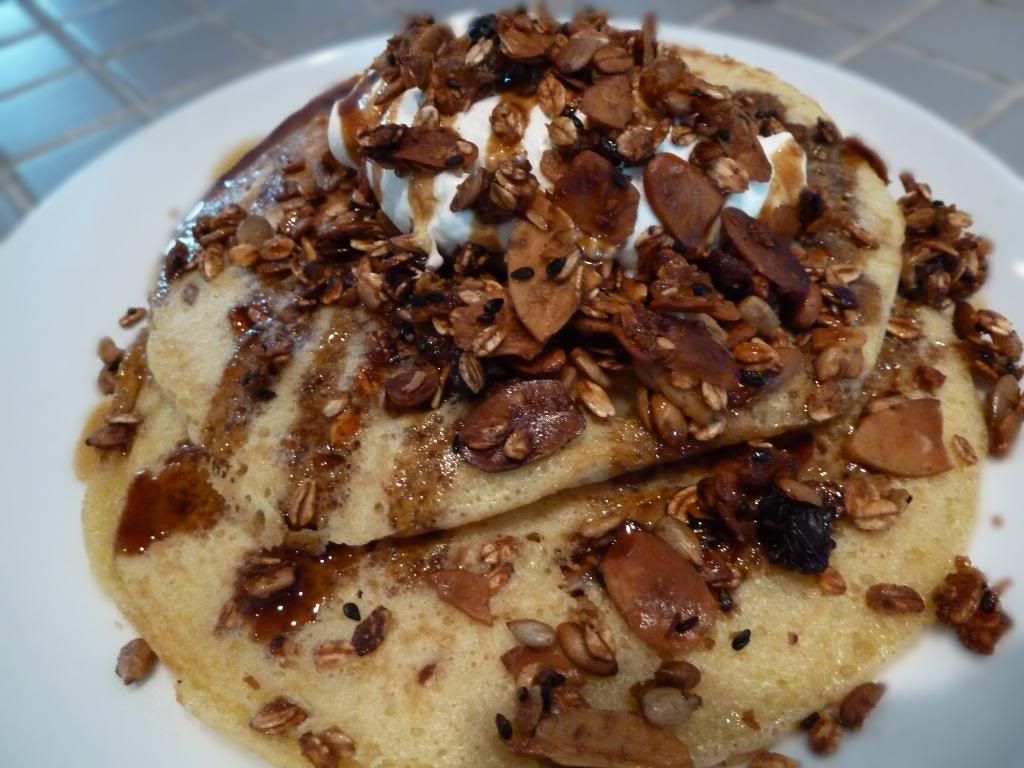 Gula Granola
A really sweet and happy-tasting snack! The maple syrup goes very well with the crispy granola and soft pancake!
Very good for sharing because of its huge portion!
The Menu
I must say, it's really quite pricey.
The Companions
Overall, the cafe is pretty and intricately designed. It is a good place to go for a filling meal as the food is delicious. However the price might be something that would stop budget seekers at the door. The profits go to the charity anyway, so do some good while enjoying the cafe!