In just 12 days, the season which all couples look forward to will arrive! If you are fretting about where to bring your date on Valentine's Day, we are glad to provide you the list of 10 Best Cafes for Valentine's Day!
Trust us, we've picked the prettiest cafes for you to impress your date! SO here goes...
1. Kombi Rocks @ Serangoon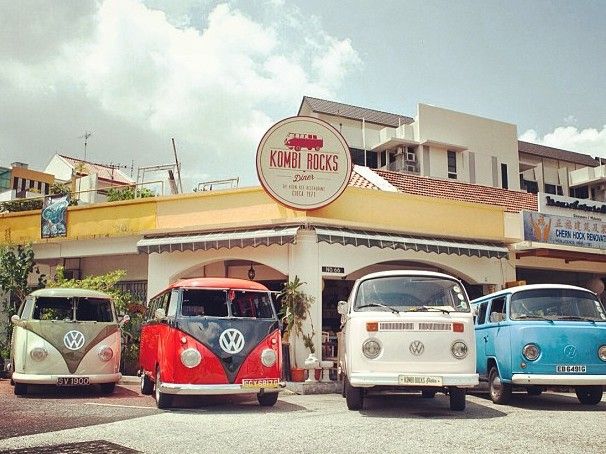 credits to Kombi Rocks FB page
With signature Volkswagen lining the porch of the cafe, the really nicely themed
Kombi Rocks
would send your date squealing! Located at Serangoon, it would be the perfect place for a comfortable romantic dinner! You would want to avoid the city area which would be crowded! Check out their
Special Valentine's Promotion
or just get a treat off their regular menu!
66 Yio Chu Kang Road Singapore 545568
Mon - Tue: 12:00 - 15:00, 18:00 - 22:00
Thu - Fri: 12:00 - 15:00, 18:00 - 22:00
Sat: 11:00 - 23:00
Sun: 10:00 - 22:00
Website &
Facebook
2. Cafe Melba @ Tanjong Katong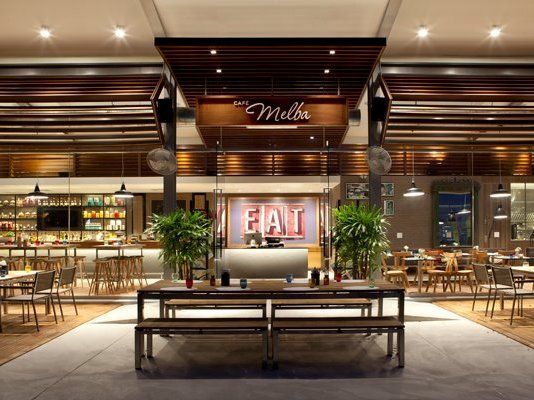 credits to Cafe Melba FB page
The latest gem hidden in Tanjong Katong area,
Cafe Melba
is the ideal place for easties to spend their Valentine's Day at! With spacious dining areas and modern, Aussie inspired interior, it is easy to create the atmosphere of a foreign dining experience! You would love their amazing selection of food and you might like their
Vday Menu
too!
90 Goodman Road, Goodman Arts Centre,
Block N #01-56 Singapore 439053
Mon - Fri: 10:00 - 22:00
Sat - Sun: 08:30 - 22:00
Website &
Facebook
3. Prive @ Keppel Bay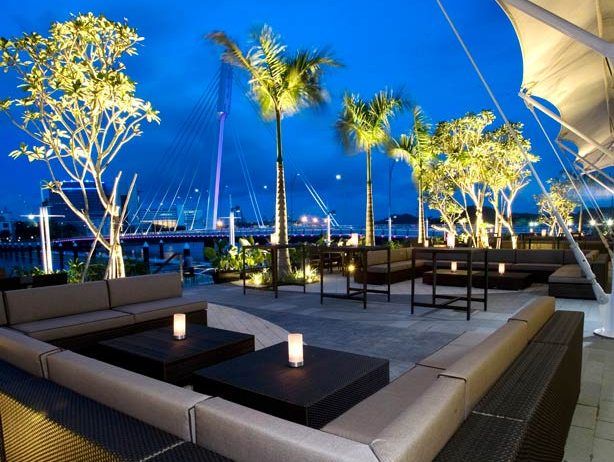 You would really love
Prive Cafe
for their stunning night view by the yatch dock! Located all the way in at Keppel Bay, this beautiful cafe, bar and restaurant will be the perfect dating destination for Valentine's Day! Treat your date to a really romantic dinner and bring her for a stroll along the seaside to enjoy the seabreeze. Perfect date is coming your way! You could check out my previous review about the Prive Cafe
here
!
Update: Get a Sneak Peek on their Valentine's Day meal!
2 Keppel Bay Vista
Singapore 098382
Mon - Sun: 09:00 - 00:00
Website &
Facebook
4. The Coastal Settlement @ Changi Beach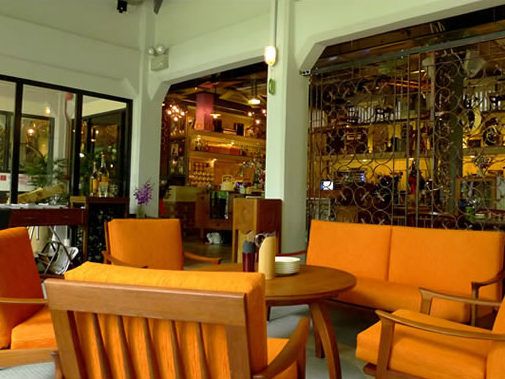 credits to The Coastal Settlement Website
The Coastal Settlement
is a long time known secret! Hidden at the very eastern corner of Singapore, you might find it hard to locate this beautiful cafe. Bring your car out and impress your date with this semi-vintage themed cafe! It is a really nice place to hangout at and both the males and females will like the cozy environment here! Remember to end off the date with a stroll by the beach!
200, Netheravon Road, Changi
Singapore 508529
Tues- Sun: 10:30 - 00:00
Last order for Food at 21:45
Website &
Facebook
5. Wimbly Lu Chocolates @ Lorong Chuan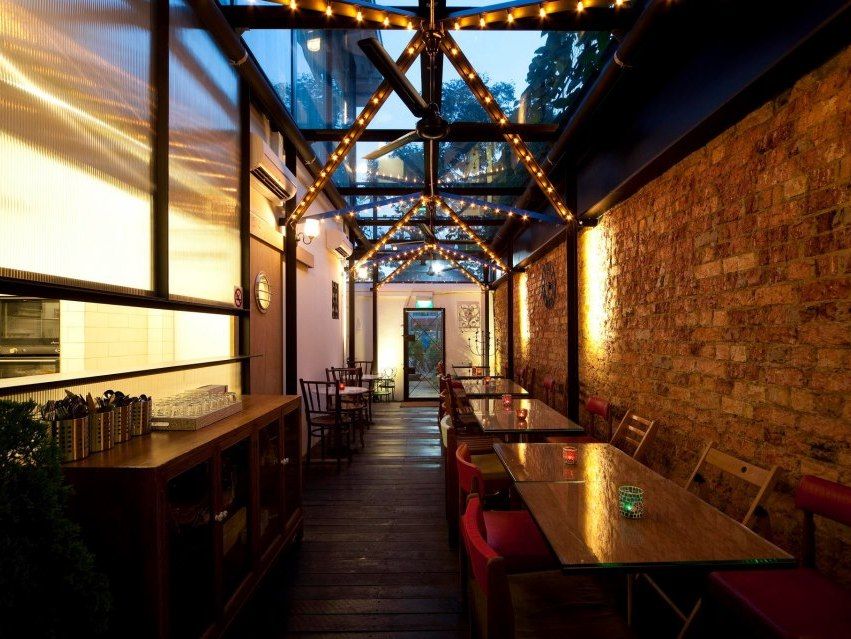 credits to Wimbly Lu Chocolates FB page
Have you heard about
Wimbly Lu
already? Hidden right in the center of residential area at Lorong Chuan, this cafe is filled with surprises! If your date loves chocolate, this is the very place you should bring him or her to! It is cozy and the soft lighting creates a romantic atmosphere perfect for Valentine's. There are many delicious chocolate cakes and bakes which you won't want to miss out!
Update: This is their Valentine's Day Menu!
15-2, Jalan Riang
Singapore 358987
Tue - Fri: 13:00 - 22:30
Sat: 09:00 - 23:00
Sun: 09:00 - 22:30
Website
&
Facebook
6. Rabbit Carrot Gun @ Katong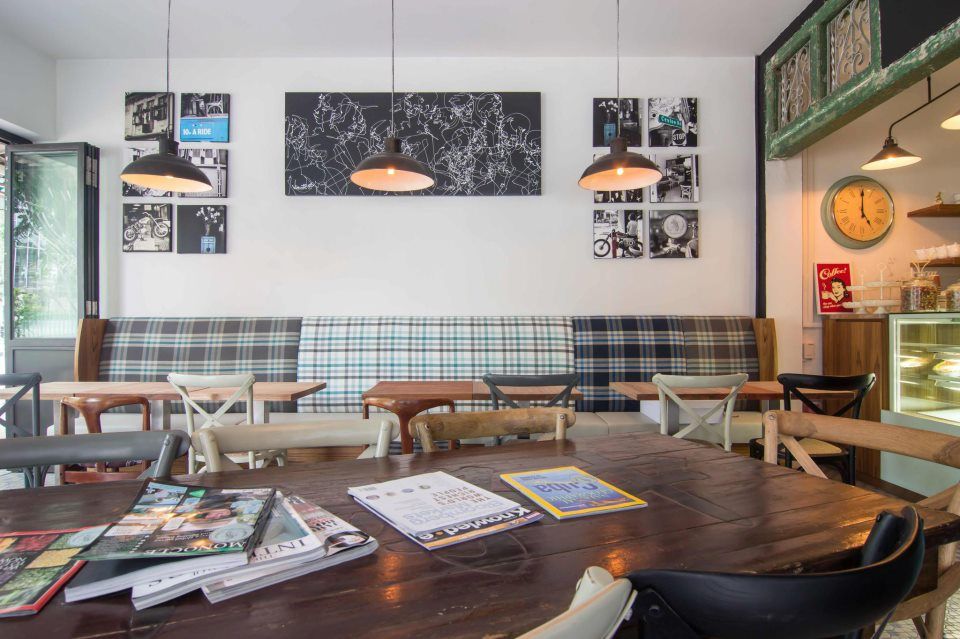 credits to Rabbit Carrot Gun FB page
Another pretty cafe has opened up in the East!
Rabbit Carrot Gun
had practically revamped the entire shophouse building and unveiled a fresh combination of vintage and quirkiness. If you would like to spend a very simple celebration with your loved one, escape to this quiet corner of Katong and enjoy an intimate chat together! They are a hardworking bunch, so you are free to visit this cafe in the morning or late at night till midnight! Also, you might be interested to know that they also offer bed n breakfast, so book your night for Valentine's now before it's gone!
49 East Coast Road
Singapore 428768
Tue - Sun: 08:00 - 00:00
Website &
Facebook
7. Talent Cafe @ Tanjong Pagar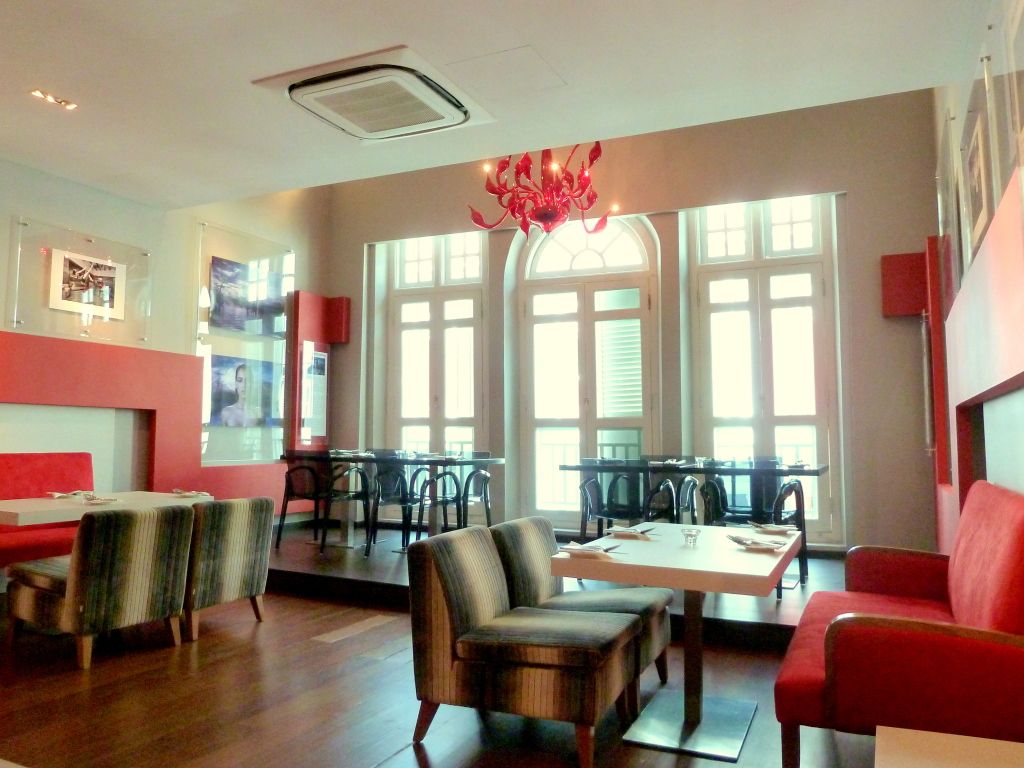 Talent Cafe
is one of my personal favourite for cafes! Its interior is really nice and the sofa seats are simply irresistible. Located at Tanjong Pagar, aka cafe town, this glamorous looking cafe will be a really nice place to spend your Valentine's Day at! Unlike its expensive looking interior, the price at the cafe is really affordable! You should really reserve your seats early because it's a secret favourite to many! Check out my previous review on this cafe
here
!
34 & 36 Tras Street
Singapore 079026
Mon - Thu: 11:00 - 23:45
Fri: 11:00 - 02:00
Sat: 17:00 - 23:45
Facebook
8. Five & Dime Eatery @ River Valley
credits to Five & Dime FB page
This cafe might not be as romantic looking as the other cafes mentioned above, but this place is really simple and perfect for chilling out! If you have been together with your boyfriend/girlfriend for years, maybe a simple Valentine's Day is just what you need! Hide away at the outskirts of the buzzing city at this cafe and just enjoy each other's company!
Update: This is their Valentine's Day Menu!
297 River Valley Road
Singapore 238338
Mon - Thu: 12:00 - 22:00
Fri: 12:00 - 00:00
Sat: 10:00 - 00:00
Sun: 10:00 - 22:00
Website &
Facebook
9. L'etoile Cafe @ Farrer Park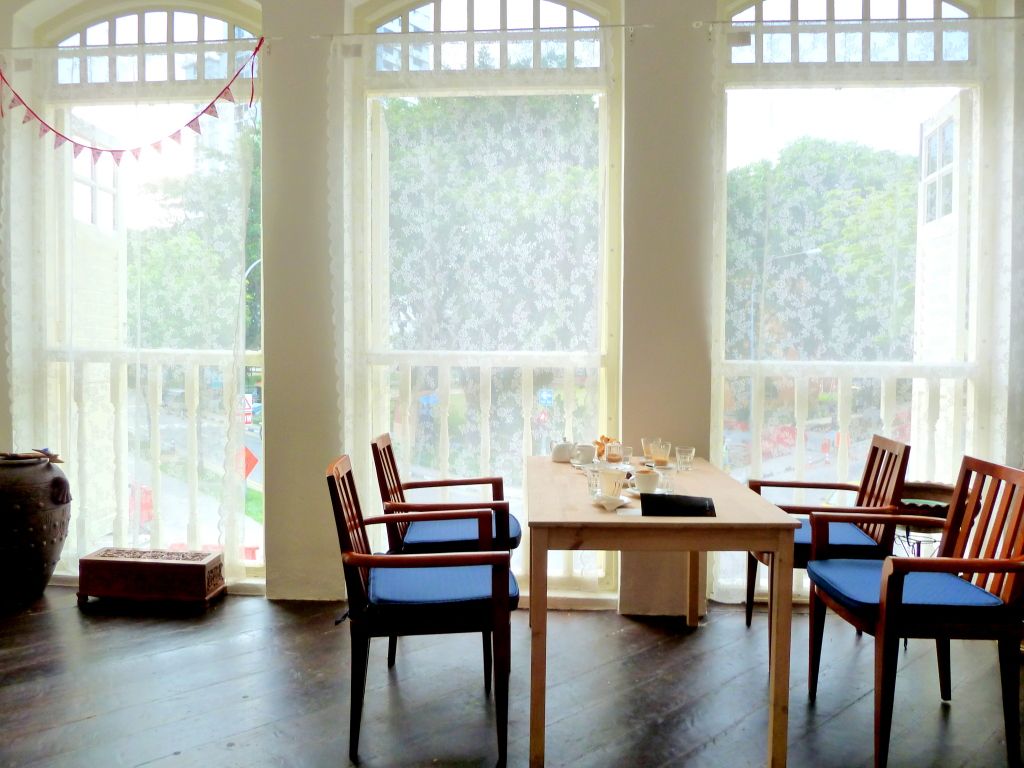 L'etoile Cafe
is another cafe on my favourite cafe list, and it is hidden in the most unimaginable places in Singapore. It is a really cozy cafe decorated by vintage furniture and antiques. The Japanese inspired cafe is so comfortable that you would spend an entire day just watching the time goes by. If some serenity is what you need on a Valentine's Day, this cafe is the one. Feel free to check out the
review
I wrote on this cafe!
160 Owen Road
Singapore 218953
Mon - Fri: 11:00 - 22:00
Sat - Sun: 09:00 - 22:00
Website &
Facebook
10. Fullhouse @ Dhoby Ghaut
*update* Fullhouse has ceased operations.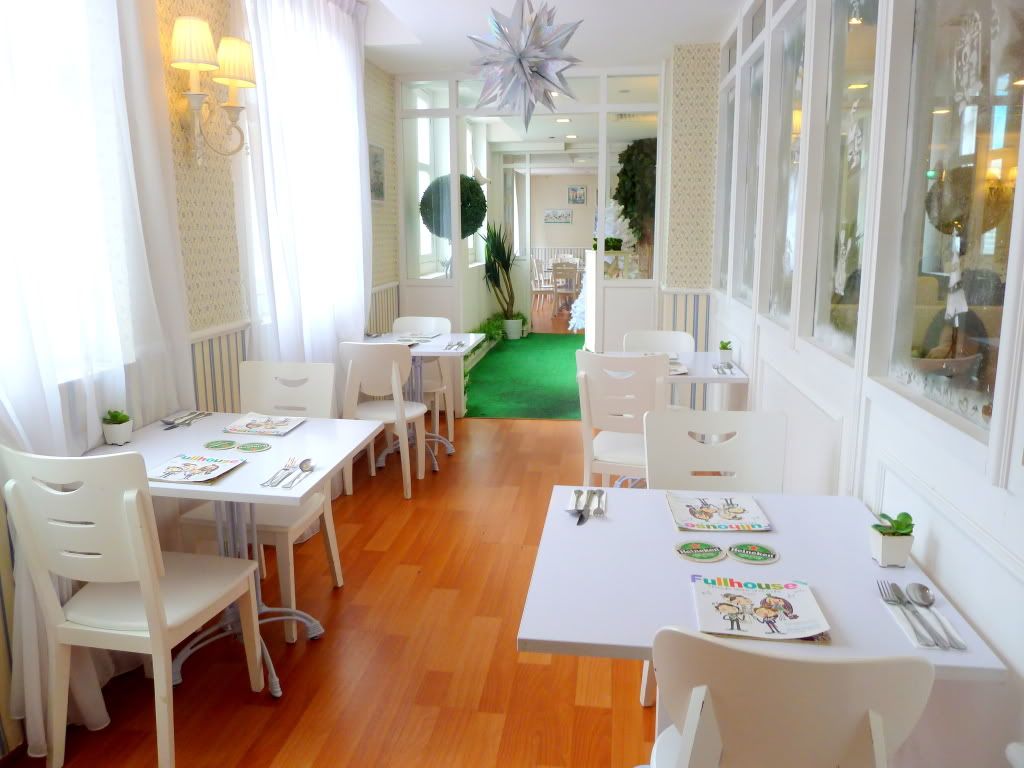 After introducing so many cafes that are out of the city, we shall end off with a cafe that is located in the heart of the city!
Fullhouse Cafe,
which originates from Malaysia, has a really pretty outlet situated in Rendezvous Hotel, just metres away from The Cathay! The white themed cafe with different "living" areas according to the different characters in the house are extremely interesting! You can find a retail store, a bedroom, dressing room and living room in the cafe! It would be a popular destination for couples on Valentine's Day so book a reservation quick! This cafe serves pretty decent fusion food and desserts!
9 Bras Basah Road, #02-02 Rendezvous Hotel
Singapore 189559
Mon - Thu: 12:00 - 15:00, 18:00 - 22:00
Fri - Sun: 12:00 - 22:00
Hope that you will find a cafe that suits you in this list of cafe! If you like what we've shared, REMEMBER to spread this link to your friends!! Also, remember to follow us on
FACEBOOK
! In the mean time, we wish you a great time planning your perfect Valentine's Day! If you need some cool ideas for Valentine's Day, you could also check out
Top 10 Things to Do this Valentine's Day